Alexandru Besleaga, DE,

DE
Сидней, AU
Whatsapp, viber: German company Papier & Kanzleiware Inh. Maia Besleaga, offers wholesale A4 office paper, 80 gcm, 75 gsm, 70 gsm, Grade Premium and Grade А from the manufacturer. Delivery is carried
Cis-isoprene synthetic rubber SKI-3. GOST 14925-79 Used for making tyres and technical rubber products. Rubber SKI-3 belongs to low hazard class. MSDS is available. Packing, marking,
Зубенко А.В., ФЛП,

UA
Аделаида, AU
We invite to cooperation wholesale buyers of charcoal. Large volumes. Good quality. Deliveries are possible both in big run, also in a polypropylene bag, also in a paper bag. Loading Ukraine, Kiev
Новые объявления
Сharcoal, pini coal, Аделаида.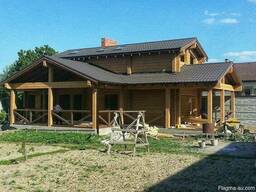 Wood house, Сидней.
×
×
×